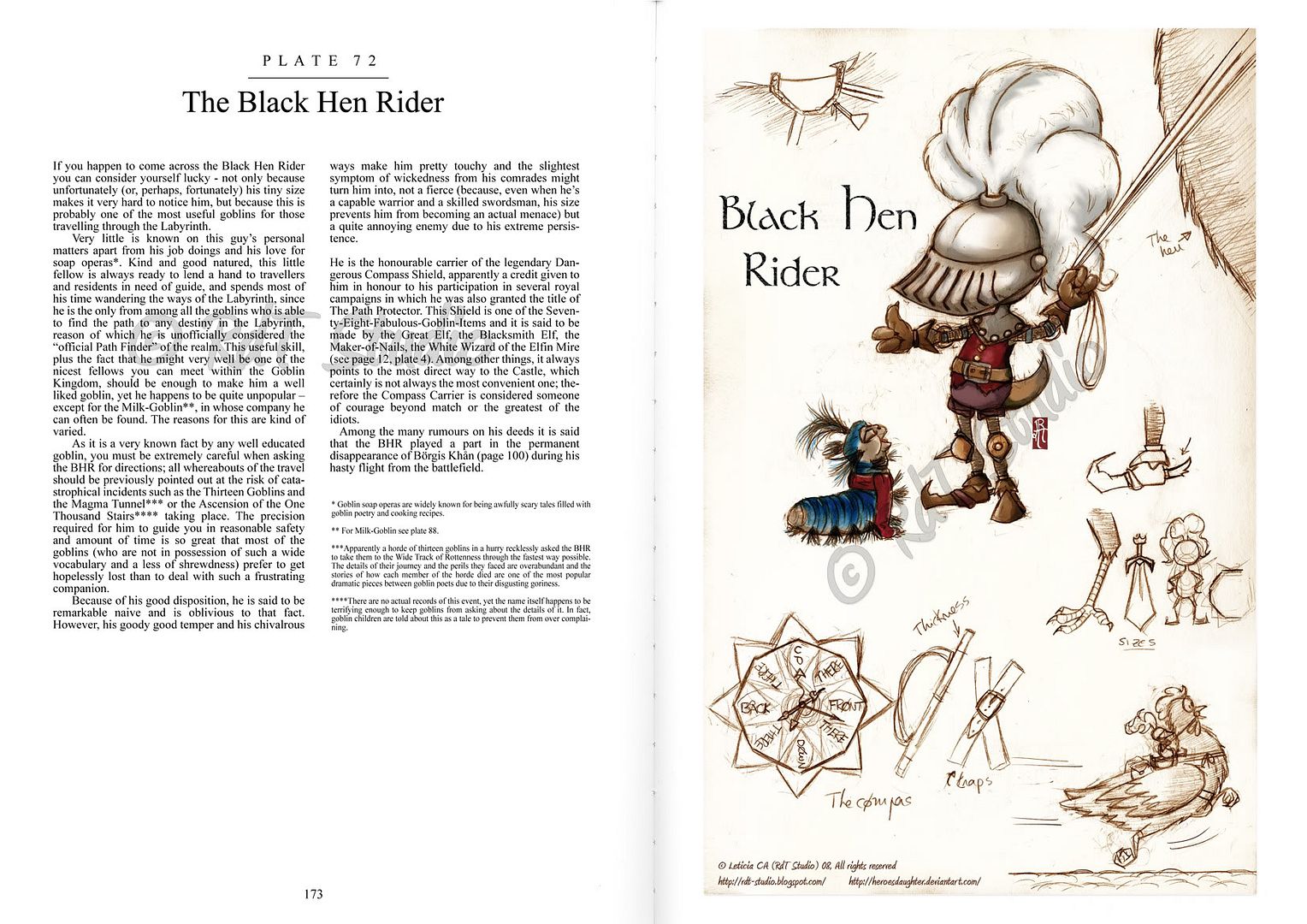 Fake page of the book
"The Goblins of the Labyrinth"
by Brian Froud and Terry Jones
, portraying a goblin of my own (me as a goblin in fact, I drew it in answer to a
"DA meme's
question). The text is full of freak official references about the goblin universe for proper integration's sake (coherence is fun!), so you might enjoy it if you are a Henson/Froud freak.
This is one of those occasions on which I'm really sorry about the watermark.
The lineart was made with pencil and the colouring with Photshop 7 as practice of fake watercolour.
-
Disclaimer & copyright:
Art and character © me
Character's concept and design © me
Milk-Goblin ©
Silent-Lands
The Labyrinth
, it's concepts and references © Henson and Froud
Labyrinth Worm © Henson and Froud.
.