ESPAÑOL:
La página de Telar Hispano ya está en activo. Aquí adjunto algunas capturas de pantalla que he hecho de página en donde aparecen mis ilustraciones.

Me temo que el trabajo del diseñador web y el mío no se han integrado del mejor modo posible, pero estoy satisfecha con mi trabajo en su mayor parte.


ENGLISH:
The web site of Telar Hispano is finally active. Here I include a screencap collage of my illustrations there that I made as a sample

I'm afraid that my work and the web design could have integrated better, but I'm mostly satisfied with my work.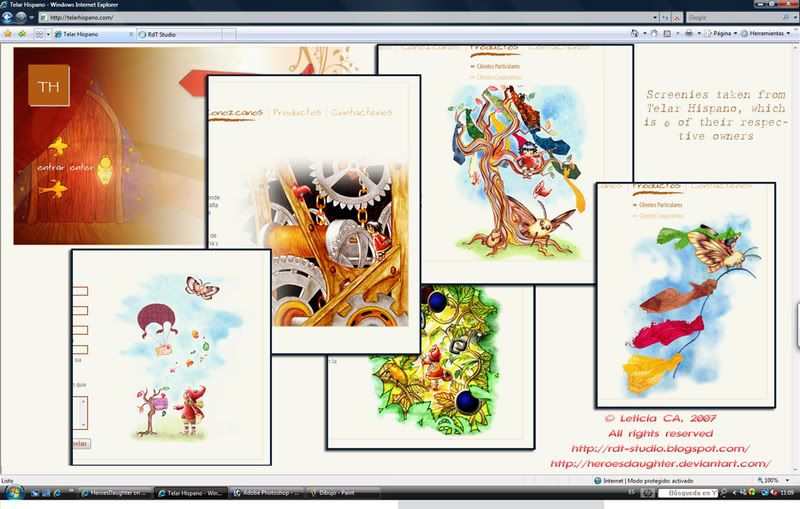 .