¿Leer esto en español?
Someone close to me asked me to draw them portrayed as a
My Little Pony
character.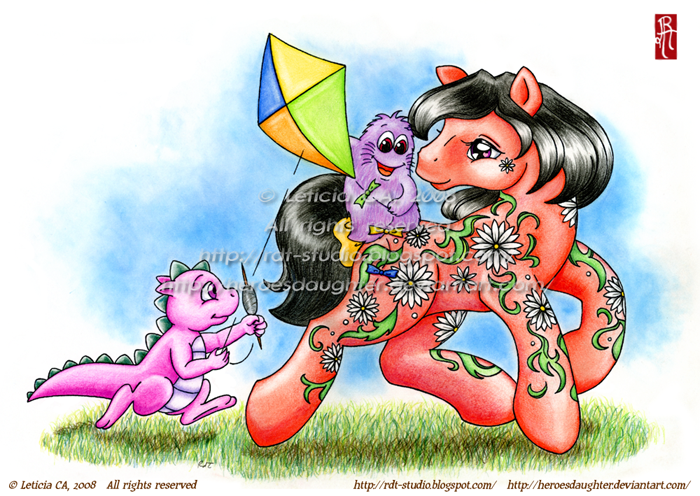 Inspirations and references:
Flower fantasy ponies (year 10) but simplified: single colored mane and single colored body, covered with a floral pattern.
Eye symbol included after the new G3 ponies. The face shape might have some influence from here too.
The cutie mark is composed of wild daisies and loose pearls.
Spike comes from the original cartoon series.
It was really hard to find a stable reference of him because the cartoon drawing keep changing his proportions and the level of details (like presence or absence of claws), so I ended up drawing him the way I liked better; I'm not sure the similarity is enough but he looks nice.
The Bushwoolie here is my favourite one of them all. Its great moments take place at MLP: The Movie on which he helps Shady to look for Baby Lickety-Split during the Smudge attack. I liked a lot the way he got all serious and concerned about the weirdest things and his alternative way of thinking. He is simply too adorable for drawing any other Bushie.