This sketch is not one of my fairy tales illustrations, but has a story behind it: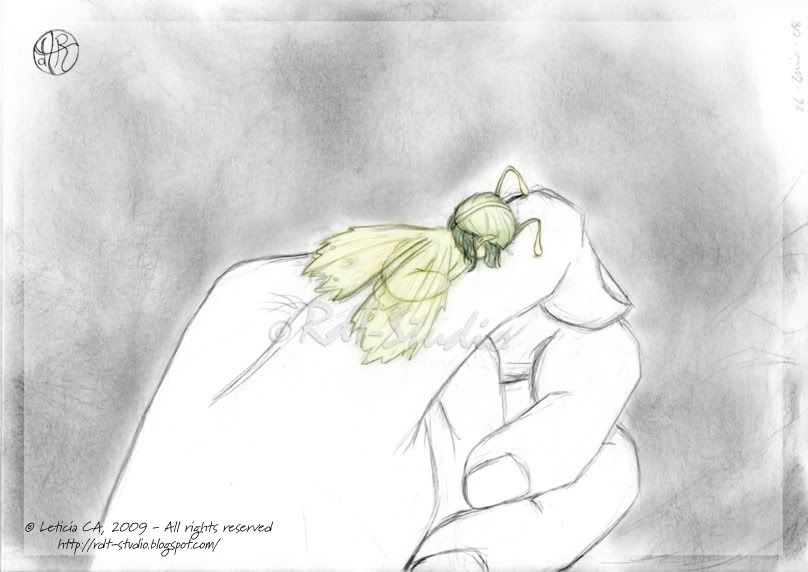 June last year, in the evening, I was sat in front of the TV looking through the window when a butterfly (a beautifully shinny
gonepteryx rhamni
) got my eye. I followed her for a while; her flight was heavy, apparently erratic, and as that's unusual in a butterfly I went to see what she was doing.
She made me remember something I already knew but that I had partly forgot: that much of the butterflies lay their eggs when they are about to die, using all of their energy to scatter them in different safe places.
While I was following her she fell into the pond.
I blew softly at her for a little while, to help the water out of her wings. She grabbed my finger and refused to let it go even after she was completely dry (that happens to me often with insects, they seem to be comfortable on my skin). When nighttime came she was already too tired and I left her on a rose, in the meanwhile she filled my hand with small eggs.
I drew this that night for her as a thank you for such a wonderful afternoon.